Historic North Wheeling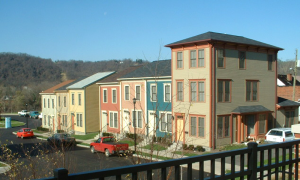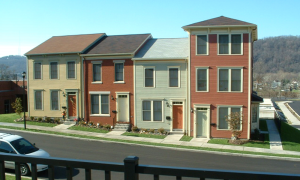 Wheeling Neighborhood Ventures, in partnership with Wheeling Housing Authority offers three communities: Historic North Wheeling, Wheeling Heights, and Jacob Street Apartments. These communities were constructed through a HOPE VI grant which created new neighborhoods and in some areas replaced outdated housing. The communities offer a mixed-income population, please contact:
Wheeling Neighborhood Ventures
P.O. Box 2089
Wheeling, WV 26003
(304) 238-9182
For information regarding rental of the WHA/WNV North Wheeling Community Center, please contact Diane at the number above.
---
Diane Pokwatka, Site Manager
Location: 1st to 3rd Street and West Street, Wheeling, WV 26003
Details: North Wheeling (WV013)
Year Built: 2002
6 1-BR units – 723 sq/ft (6 H/C)
24 2-BR units – 704 sq/ft
9 3-BR units – 1280 sq/ft
Total 39
---